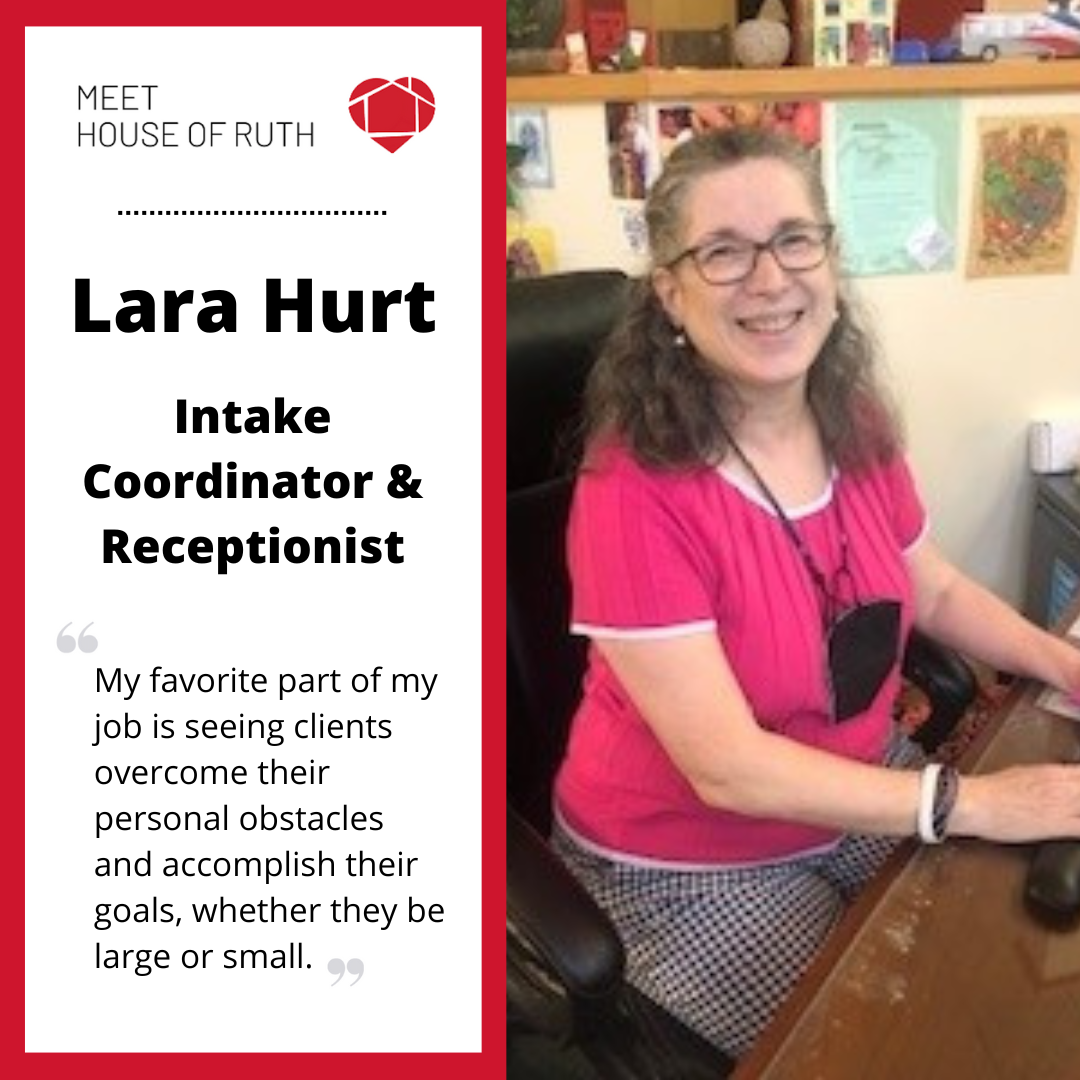 Today we're introducing you to Lara Hurt, Intake Coordinator & Receptionist for more than 10 years. 
What's it like being an Intake Coordinator/Receptionist at House of Ruth? I spend my days answering phone calls and greeting guests at our main office, along with preparing TARC and toiletries for clients and collecting rent from clients in our various housing programs. I also process all donations, both in-kind and financial. We truly appreciate our donors. They make it possible for us to provide much needed items and services for our ever-expanding client population! 
What's your favorite part of the job? I feel truly blessed to be able to work at House of Ruth. We have a wonderful, caring staff that genuinely cares about our clients and works hard to help them be as successful as they can be. In fact, my favorite part of my job is seeing clients overcome their personal obstacles and accomplish their goals, whether they be large or small.  
How can people help House of Ruth for the holidays? If you would like to donate to House of Ruth, our biggest needs right now are shampoo, deodorant, and toothpaste. We always need non-perishable food items for our food pantry, especially with the upcoming holidays. Financial donations are always welcomed, that way we can use it where it is needed most at that time.
How do you spend your free time? When I'm not working, I enjoy spending time with my family. I have 3 very active teenage sons, 2 spoiled dogs and an 11-year-old cat that thinks she's the boss of all of us! I also enjoy reading and working in the yard.