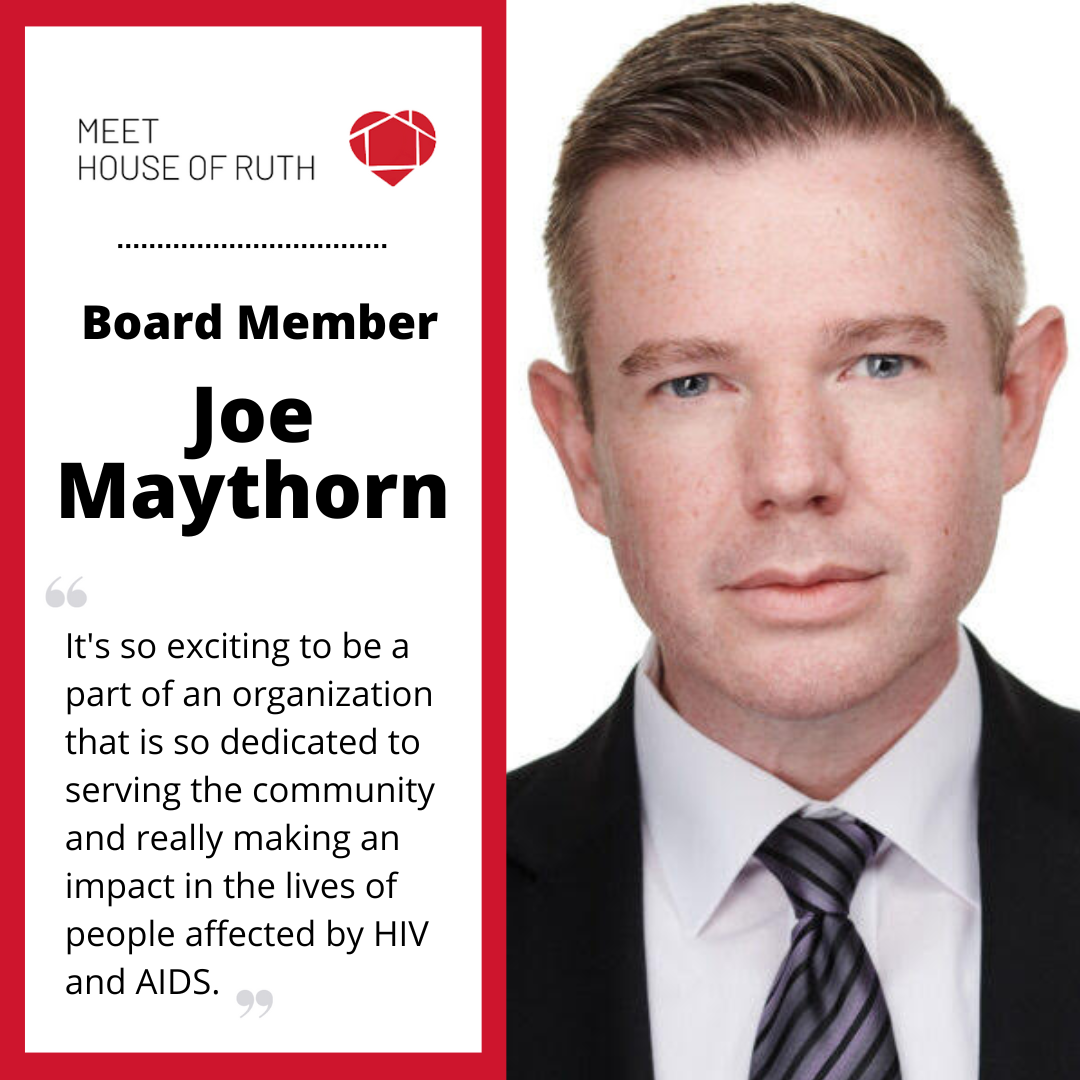 Today we're introducing you to Joe Maythorn, Attorney & House of Ruth Board Member.
How long have you worked at House of Ruth? I am a pretty recent addition to the Board of House of Ruth, having joing in December 2022.
The best part about working at House of Ruth? The best part of working with the House of Ruth is that it's just so exciting to be a part of an organization that is so dedicated to serving the community and really making an impact in the lives of people affected by HIV and AIDS. There is so much excellent work being done here. It's a real honor and privilege to be a small part of it.
Favorite thing to do when you're not working? When I am not working, I like to be outdoors as much as possible — running, kayaking, swimming, and naps in a hammock. So long as I'm outside, I'm a happy camper.
Favorite movie of all time? The Tim Burton classic Edward Scissorhands.
The album/song you could listen to every day? Otis Redding: The Essentials
Quote to live by: "Find out who you are and do it on purpose." – The Great Dolly Parton
One more fun fact about you: I live for karaoke.