House of Ruth's Housing Programs
For nearly 30 years, House of Ruth has worked to provide housing and support services for people with HIV/AIDS and their families who are homeless, at risk of losing their homes, or need financial help. We provide three vital types of housing: long-term, short-term, and emergency shelter. This month, we want to underscore the life-changing impact of these housing programs by sharing three client stories.
Dale's Story
Our Long-Term Housing Program is designed to help HIV/AIDS-positive clients eliminate the financial, as well as the social and emotional, barriers to securing and maintaining permanent housing. For this program, House of Ruth owns and maintains 17 single-family properties throughout Louisville, in addition to maintaining working relationships with many community landlords. We also offer individualized case management, financial assistance, crisis intervention, behavioral health services, and referrals to clients utilizing our long-term housing services.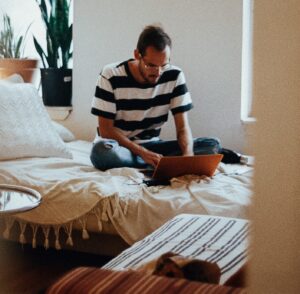 Dale worked at a local hotel and rented a room at a boarding house. When COVID-19 reached Louisville, the hotel closed, and Dale lost his job. Unable to pay rent, he moved out of his room and began living in a tent. Dale had a pre-existing heart condition, and he knew that he wouldn't be able to live outside for long. 
After six months on the streets, Dale reached out to the Coalition for the Homeless and was referred to the House of Ruth. In August he moved into one of our one-bedroom units and found new employment. Shortly thereafter he began feeling ill. He found out he needed heart surgery, so he prioritized his health and attended doctor's appointments, ultimately costing him his job once again.
Were Dale still living in a tent, who knows what would have happened, but because Dale was in House of Ruth's Long-Term Housing Program, he was able to have his heart surgery and recover in a clean, safe place. Dale is doing well a month post-surgery and starts a new job next week.
Margaret's Story
Margaret was in a difficult situation. She lived in a rural area,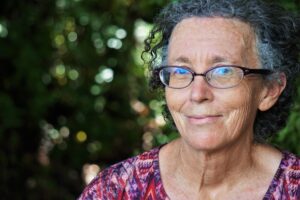 where she rented an unfinished basement from abusive landlords. She was unable to access vital services (including food) unless she paid for a taxi. On her small fixed income, this was often impossible. Margaret had broken her arm falling down the unsafe basement stairs and knew she needed to get out. With her tenuous financial situation, she would need subsidized housing in order to move, and came to House of Ruth for help. 
Her ID was expired, so rental companies wouldn't even accept her application. House of Ruth paid the fee to get Margaret a new ID and helped her to access this service. We found Margaret an apartment in an assisted living program, and her case manager went above and beyond to help Margaret move her belongings and her cat into her new living space. The assisted living facility also helped Margaret secure some basics for her new home, including some furniture.
With House of Ruth's help, Margaret's home is now completely accessible, affording her a better quality of life. She regularly takes advantage of House of Ruth's food pantry, TARC ticket assistance, and toiletry pantry. She's provided weekly bus trips to the grocery store, activities with other residents, and is conveniently close to all of her doctors in Louisville!
James' Story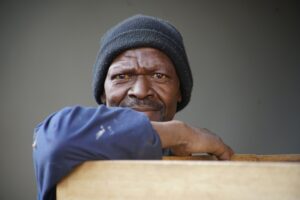 James is a long-time House of Ruth client who recently came back in need of housing. He had been living recklessly for many years as he struggled with substance use disorder. James realized that he needed help, or he was going to die. He asked House of Ruth for a second chance and went into treatment. 
James moved into one of the Emergency Shelter Beds at Glade House. James was very motivated to improve his life and achieve the goal of moving into his own apartment. He found pride in taking care of Glade House, even helping to clean and do chores. As he worked toward recovery, he became a great candidate for our Short-Term Housing Program. 
Our Short-Term Housing clients work with social workers to support their individual goals. They also have access to group and individual therapy. James took advantage of every group meeting and even became a peer support sponsor, where he now provides support for others who are homeless and facing the struggle of substance use disorder. 
After two years of working through the House of Ruth Short-Term Housing Program, James was able to graduate. Upon graduation, he received a Housing Choice Voucher (section 8) allowing him to move into his dream apartment in the neighborhood of his choice. James is now celebrating four years of sobriety and has an apartment and a car. He makes sure to stay in touch with the staff at Glade House to let them know how well he is doing.
These are just some of the hundreds of stories of clients who've benefited from House of Ruth's services. For those who have never experienced homelessness, it's difficult to fully understand how challenging it can be to get out of the cycle of homelessness. As such, it can be easy to read about the services offered at House of Ruth without truly appreciating the impact that they have.  Our continuum of services helps to change lives by providing stability, allowing clients to overcome the barriers to securing and maintaining permanent housing.
Want to help House of Ruth's important work? Donate today.